Venezuela is shipping gold to pay debt
Venezuela sent $1.3 billion worth of gold bars to Switzerland in mid-January, according to data from the Swiss Federal Customs Administration.
The gold was shipped out just weeks before two big debt payments due this month totaling $2.3 billion. On Friday alone, Venezuela has to pay bondholders $1.5 billion.
Venezuela is running out of cash and many experts believe there's a high chance it will default by this fall when a string of big debt payments are due.
"It's a question of when Venezuela will default, not if," says Russ Dallen, managing partner at LatInvest, a firm that invests in Latin America. "They're running out of options."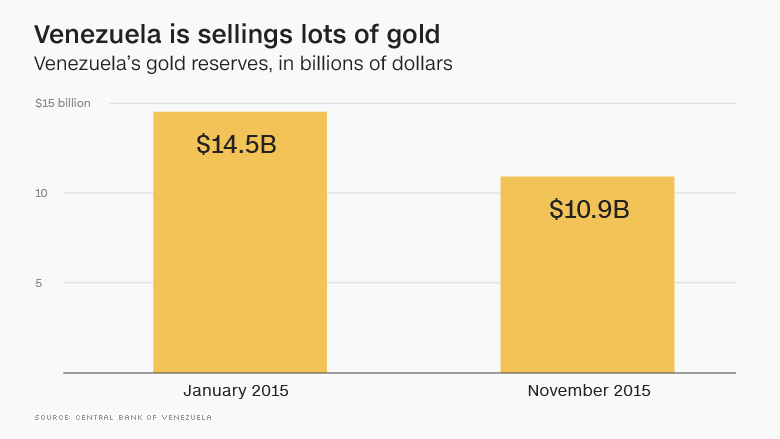 For this reason, the country is using its dwindling gold reserves to make debt payments. But experts say it has to ship the gold all the way to Switzerland for two likely reasons:
1. Switzerland is one of the largest hubs for gold in transit and has the most trusted stamp of purity. So once Switzerland verifies the quality of the gold, Venezuela can then sell it for cash.
2. Venezuela can also put up its gold as collateral in exchange for a cash loan from banks in what is known as a "gold swap."
Source: CNN